Why work with Athena Crypto Bank?
You could decide to invest alone or have a professional team working for your best interests.
We do not require any minum investment but we cannot guarantee any specific profit percentage. However, since our commission is based on the profit we generate for you, you can make sure that our team of experienced crypto traders and our business insiders will do its best in order to help you maximize your profit.
How to start investing with us?
1- Open a Binance Account
1. With Binance, you can convert your money into crypto currency, which you will need to invest in one of our funds. Likewise, you will be able to convert the cryptocurrencies you have earned with us into current money. You can also apply for your Binance debit card and spend your crypto wherever you want. To Start Click [Here] .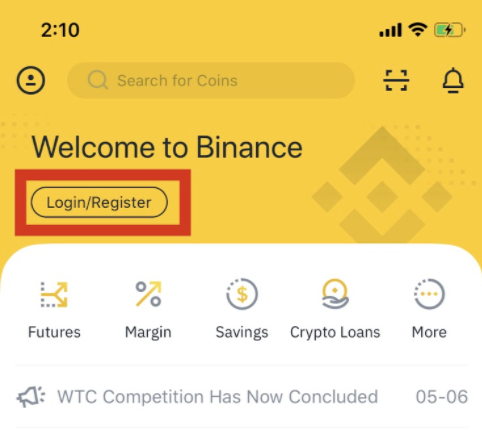 2. Follow the instructions and insert the email address and password you'll use for your account. Then click on [Register].
NOTE:
Your password must contain at least 8 characters, including one uppercase letter and one number.


3. Once you have completed, they'll send a confirmation email to the address you've specified. Please check your inbox to confirm your registration within 10 minutes.
2- Deposit your money by bank transfer
Once your identity is verified, you can send a bank transfer to Binance. Change your Money and Buy USDT at market price. USDT is a stable-coin, and its value doens't change. Buy your USDT and deposit them in your wallet on the Athena Crypto Bank website.
3- Deposit Usdt in AthenaCryptoBank Website
In order to facilitate your deposit, we will help you through our support chat on Telegram.
Later, you can also decide to independently deposit your USDT into your Athena Crypto Bank account.
4- Withdraw your USDT from your Binance Account
You can convert your USDT into currency and withdraw from your Binance account. You can send your money to you personal bank account by bank transfer or you can request from Binance a visa debit card and spend them directly!
If you need help, contact our support via Telegram.